About Us
Loot Toy Co. was founded to make bath time a time for bonding between small kids and their carers. Since our founding in 2016, our goal has always been to make fun, skin-friendly and eco-aware bath products for the local toy and gift market. We realized that many children struggle with bath time, and many families would benefit from products that make bath time fun and enjoyable for kids and those of us who care for them. So, we worked on developing skin-friendly products that would work for all families and, in so doing, enrich the bonding experience between kids and their carers.
We hand-make every one of our products in Canada to be both fun and good for young skin.
Your kids will beg to bathe!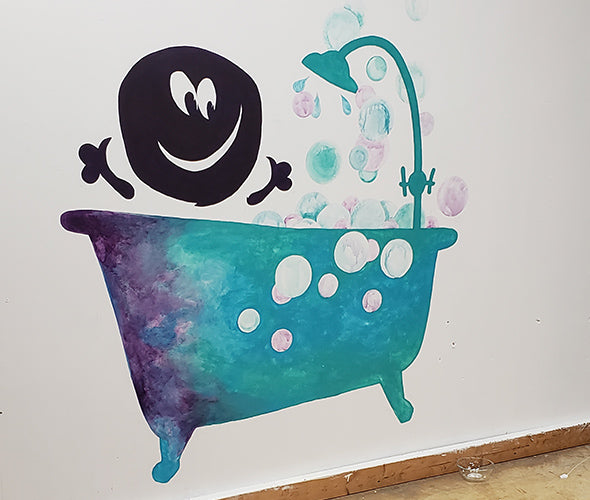 Loot's Story
Loot was born because of a little boy called Elijah, who suffered from eczema. Elijah is the son of Loot's founder Bryan. When Elijah was a young boy, he developed painful eczemic flareups when using regular bath products. What should have been a fun, dad-son bonding experience, was often stressful. Hard factory soaps used in kids' bath products made Elijah's skin very sensitive, causing him discomfort.
After trying many products and getting frustrated at the lack of skin-friendly fun bath products, Bryan began researching ingredients to create soothing, fun baths for his son.
The result was a basic bath bomb, which became an instant hit with not only his Elijah but also his friends. Playtime sessions often led to bathtub fun whenever Elijah had friends over.
At 15, Elijah is now almost grown up but still loves bath bombs and bubble baths.
In 2016, the idea of Loot Toy Company as a business took hold, with Bryan hand-making the original bath bombs, the Bath Squigglers, in Vancouver and selling to a few local retailers. Over time, the one product has grown - and continues to grow - into a unique line of bath time fun for children with sensitive skin.
In 2018, Bryan left his consulting career to dedicate himself fully to Loot. He hired someone for 12 hours a week and set out, with some trepidation, to do something he had never done before. Loot grew and with it grew the team. Today Loot is a wonderful and talented team of 12.
If you're curious why Loot was chosen as a name, Bryan's daughter Jamie came up with it when she was 10 because the original Bath Squiggler single was perfect for loot bags.
Loot continues to grow and increasingly become part of bath time rituals, creating magical bath experiences for children and parents everywhere.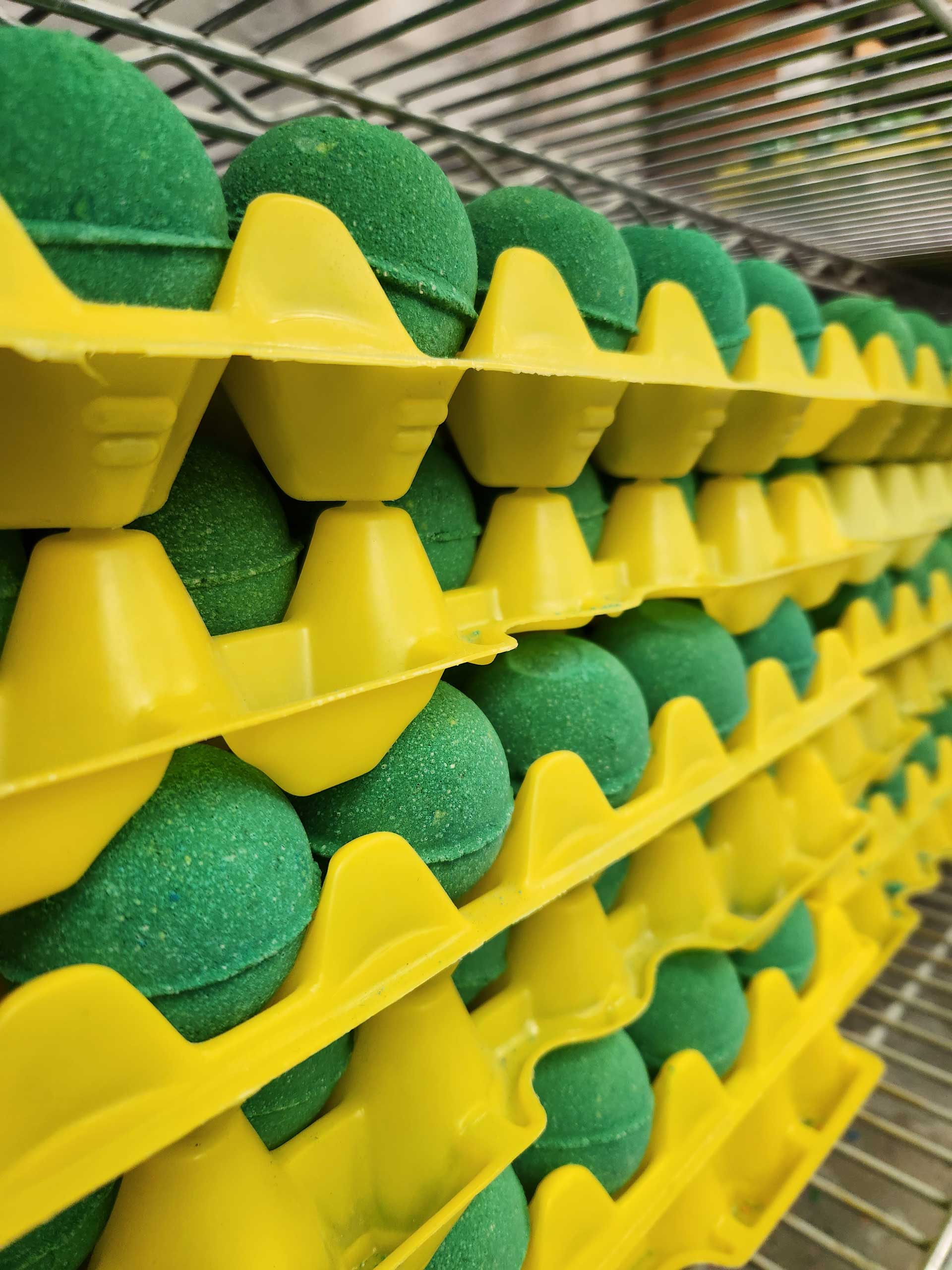 Our Mission and Values
We are committed to manufacturing handmade bath products, sourcing as many materials as we can in North America. We believe in the power of having fun at work, inventing and making fun skin-friendly products to be released in your kids' bathtub.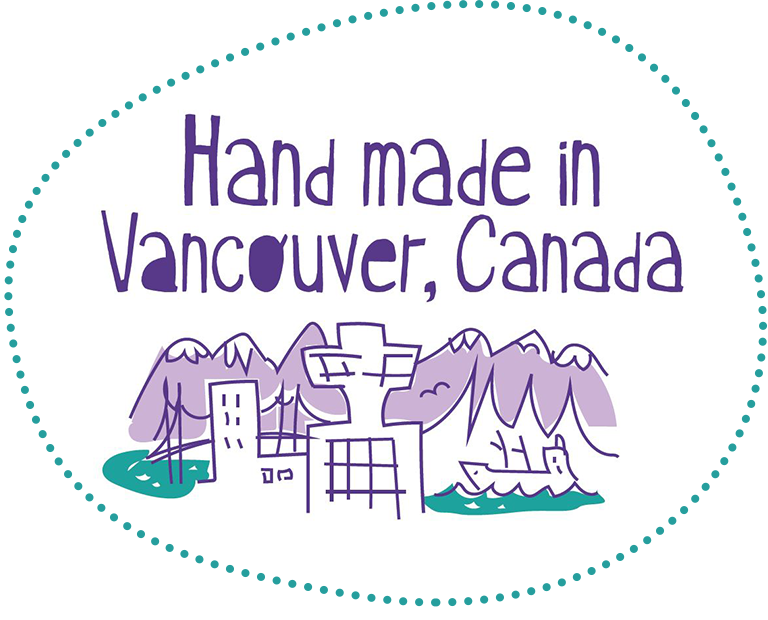 You can trust that all of our products are
100% kid-friendly and eco-aware!
Enhancing Family Time
We create products that enhance the bonding experience between kids and their parents or carers during bath time. Our goal is to provide you with high-quality products that promote healthy skin and encourage your kids to stay in the tub longer.
Handmade Products
We are very safety conscious about how we work and the ingredients we use in our handmade bath products. All our products are made from vegan and certified non-GMO ingredients that are also food and cosmetic safe. We do our best to use organic products whenever feasible.
Completely Safety Tested
We safety test everything. None of our products go to market without being approved by the governments in every market or country we are operating in. We also safety test our packaging to make sure that it's safe for children, especially very young children who love to put everything in their mouths.
Partnered with 600+ North American Retailers
We partner with over 600 North American retailers. We work closely with a small number of distributors and agencies, to place our products in carefully selected independent retail stores and chains across Canada and the US.

We handmake fun, skin-friendly bath products for kids
We love creating products that enrich the bonding experience between kids and those who care for them. We handmake every one of our products in Vancouver, Canada to be both fun and good for young skin. Your kids will beg to bathe!